Welcome to Marshview Kennels!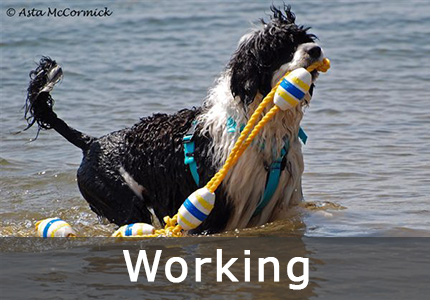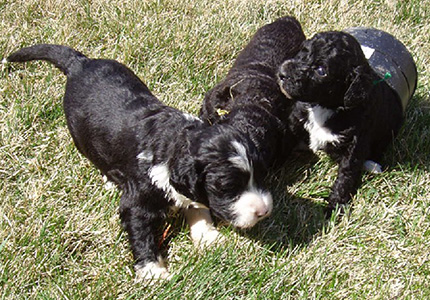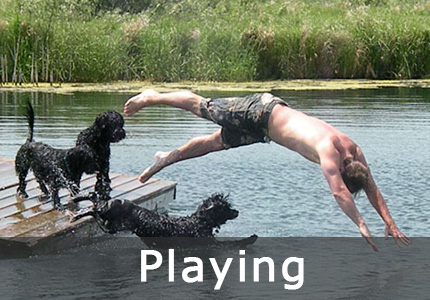 Welcome to Marshview Kennels. In 1994, with 3 children ages 9 to 14 and an aging cockapoo, the DeVries family decided it was time to start looking for another dog. We wanted something energetic enough to play with the kids, gentle enough to accept all their friends, big enough to jump from the pier onto the pontoon, not so big that it wouldn't fit in the car with all of us, intelligent enough to train – and it couldn't shed. We began shopping...
On Easter Sunday, 1995, we picked up our first Portuguese Water Dog, Elsie. She was everything we'd hoped for. She swam with us, did tricks for us, excelled in 4H classes with our daughter, and was a great family pet. Meanwhile I started to go to dog shows and find out more about the breed, and decided I would like to try to show and breed PWDs. Elsie's show career never got off the ground however, as her hips did not pass OFA. While she did earn her junior water dog certificate, she never got into the conformation ring.
We welcomed Gracie, our California girl, in the summer of 1998, and life has never been the same.